Protect Your Home From Hurricanes or Damaging Storms
Oceanside Screen offers Hurricane shutters or screens in retractable roll down systems for your patio, lanai, deck or garage. We have many custom options for you to choose for your openings. They can be deployed easily from inside or outside the home with an optional remote control or by manually crank, depending on your specific needs. They can be custom-built to the size of your openings for maximum protection from flying debris and projectiles. There are different customized options with many colors to choose from depending on which type of hurricane protection you are interested in for the housing, frames, slats, and screens.
Oceanside Screen installs hurricane roll down shutters and screens from certified manufacturers who have passed the Miami-Dade testing for their products to include Hurricane rated screens, shutters, and fasteners. We provide you with the best storm and security protection available.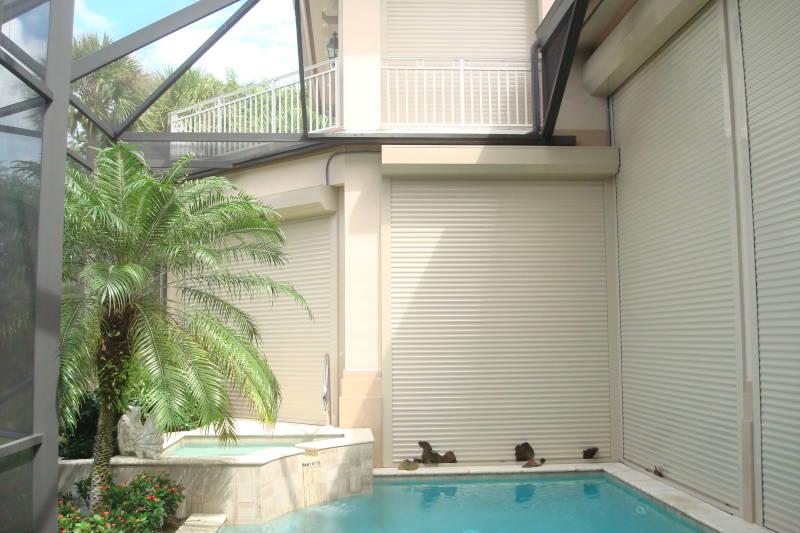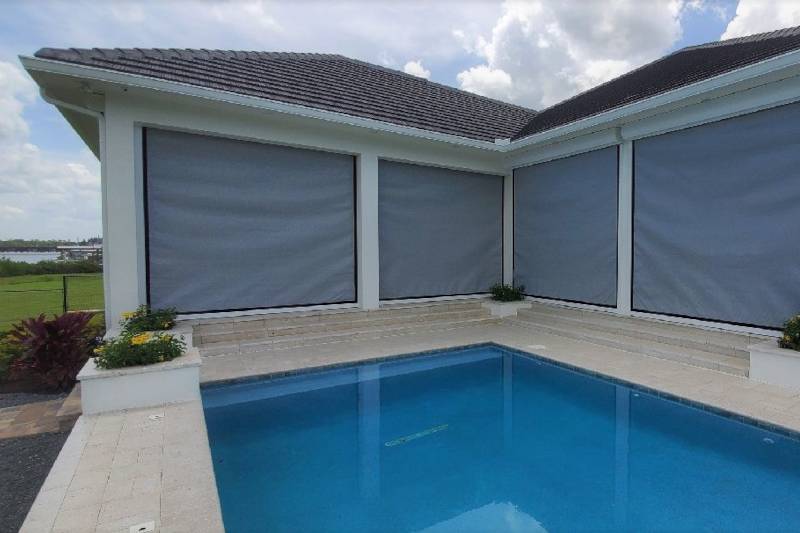 Insurance Discounts with Hurricane Shutters
Insurance Companies offer homeowners discounts on their insurance premiums for 100% coverage. However, all your openings are required and must be installed by a licensed contractor. Please contact your insurance agent for more details so you can better understand & comply with their requirements for a hurricane shutter discount.
Service and Maintenance
Hurricane roll down shutters and screens may need service repairs and maintenance. We offer maintenance contracts that includes one or two service calls per year. Our experienced technicians inspect each roll down shutter or screen. We make sure they are clean inside and out for proper operation. Our technicians are experienced in troubleshooting and repairing hurricane shutters & screens.