Oceanside Screen offers a variety of services for pool enclosures relating to structural metal repair, anchors, doors and screen replacement. Sometimes accidents or weather damage occur causing structural damage to your pool enclosure. Most important at times like this is the safety and liability of having open accessibility to a swimming pool. Our experienced service team can either secure your enclosure or install a temporary fence barrier around your pool deck for child safety and code compliance. We will also provide a free inspection/estimate report for your insurance claim. Once your insurance agent has inspected your damaged areas we can begin repairing the aluminum structure and screens of your enclosure.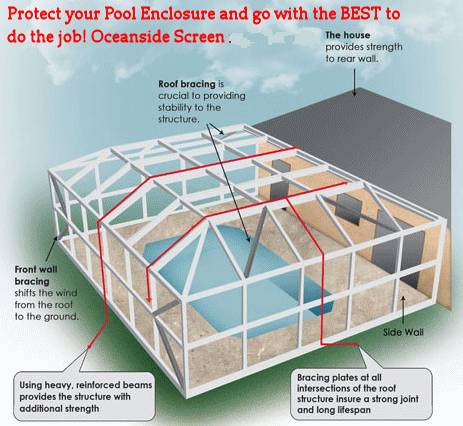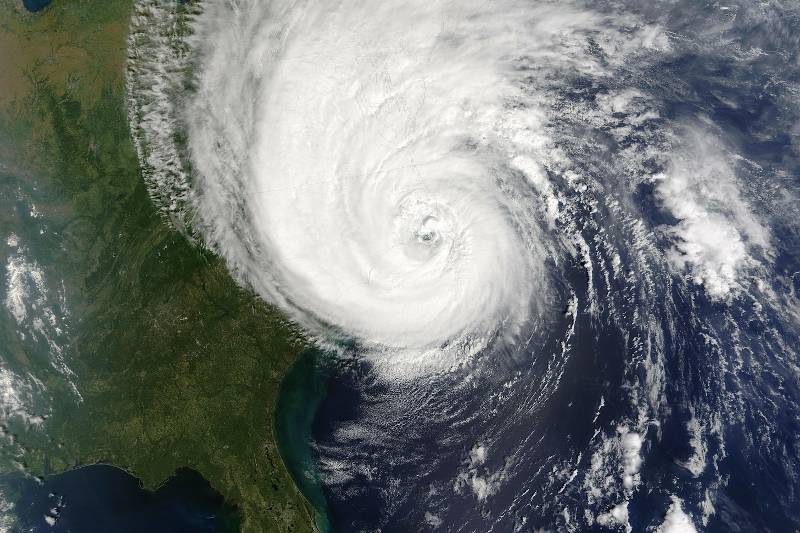 Hurricane Preparedness and Repairs
Protecting your pool enclosure is important and begins with hurricane preparedness. At Oceanside Screen we evaluate your pool enclosure from top to bottom to determine the structural condition. Our experienced service staff can handle most repairs and servicing of pool enclosures, porches and lanais. Aluminum is our specialty and structural integrity is our priority.
Ask us about our hurricane upgrade options, including:
Free On-site Inspection
Evaluation of your current screen enclosure
Corrosion-Resistant Screws
Pro-Tect Anchors & Nylo-Tec Fasteners
Reinforced Wind Bracing
Bolts -Screws – Angle Brackets – K-Bracing – Tie-down Cables
Structural Gutter Integrity
Components – Gutter straps – Lag Bolts -Water Flow