Oceanside Screen only uses the BEST screen materials available for your screen enclosure. There are two types of screens available which are fiberglass and polyester screens. Fiberglass screen is the most common type used for screen enclosures. Polyester screen is more expensive, however, does offer some advantages. There are three brands of polyester screen such as Super Screen, Ultrascreen, and Tuff screen. Depending on your goals and investment polyester screen might be your preferred choice for your screen enclosure. Since there are different types of screen to choose from, it's important to understand which screens can be applied to your specific area.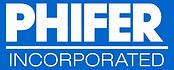 Phifer 18×14 Screen – Patio and Pool (Fiberglass Screen)
30″ to 132″ (76.3 cm to 335.28 cm)
Designed for applications where extra strength. Built to withstand debris from harsh winds and storms, keep out insects and other unwanted guests, but still allow for breezes to flow through, these fiberglass screens make the perfect choice for any space that's exposed to the more severe elements.
Phifer NO-SEE-UMS (20×20 mesh) – Windows, Doors, Patios, Pools (Fiberglass Screen)
24″ to 108″ (60.0 cm to 274.3 cm)
This fiberglass screen for homeowners who need protection which is a tightly woven 20×20 mesh designed to keep smaller flying insects like no-see-ums, gnats, sand flies and other bugs that may inhabit marshy or coastal areas.
Phifer Tuff-screen Heavy-Duty No-see-ums – Roll Downs, Pool, Porch, Patio ( Vinyl-coated Polyester Screen)
36″ to 132″ (91.4 cm to 335.3 cm)
If you live in hot, humid areas where insects are rampant during summer or even year round. Durable protection from severe weather and designed with harsh winds and rain in mind. Adds little extra privacy from neighbors.
Phifer BetterVue – Patio and Pool (Fiberglass Screen)
36″ to 96″ (91.44 cm to 243.8 cm)
BetterVue offers clearer views with enhanced insect screen performance. 33% more insect protection, 10% more sunlight, for large openings.
​Phifer Glas-Shield, Pool and Patio (Fiberglass Screen That Has Been Vinyl-laminated)
36″ and 72″ ( 91.4cm and 182.9 cm)
Glas-Shield is a Vinyl-laminated over the 18×14 mesh can be installed in the lower sidewall panels (chair-rail down) keeps dirt and debris out. There is no air movement through it. Also functions as a privacy screen in vertical (wall) applications. However, it is not made for roofing material or in horizontal applications
Phifer Sun Tex 80/90 Windows, Doors, Motorized Shade
80: 24″ to 96″ (60.9 to 243.cm)
90: 36″to 96″ (91.4cm to 243.8cm)
120″ (304.8cm)
A unique woven mesh that can block 80-90% of the sun's hot rays before they enter your window. Perfect for outdoor blinds, exterior solar screens and sun shading applications, SunTex 80/90 fabrics can be used for your window screens, door screens, patio, motorized shade, patio shades, or canopy.
Phifer Pet-Screen – Dog & Cat proof Screening – Patio and Pool Enclosures (Vinyl-Coated Polyester Screen)
30″ to 60″ (76 cm to 152 cm); 72″ and 96″ (183 com and 244 cm)
Pet-resistant screening built to be tear and puncture-resistant in order to prevent damage by dogs and cats, from clawing, chewing, and pushing. This pet-proof screening also protects against non-pets, including squirrels and raccoons who may also gnaw and scratch at screens. Great for high traffic areas, highly durable and is not harmful to pets. (Installed on lower sidewall panels and door panels).